Above: Jeff visited from Wisconsin. He brought his brand new Sage, lots of beutiful flies that someone else tied, and claimed to see someone named "Cookie the Clown" while pacing the bank. He may be a bit off, but we like when he visits anyhow ;) BTW congrats on the engagement Jeff.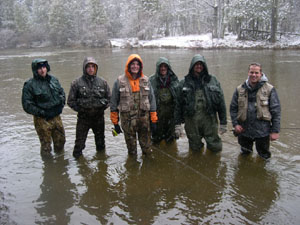 Above: The bunch of us on April 3rd. From left to right Jeff, Bryan, Jared, Mike, Adam and Myself.
Below: ME! Finally I got a steelie. Not the biggest but still a steelhead.
Above: April 3rd called for a
high near 50 and sunny skies.
Instead it snowed. That's Michigan
weather for ya.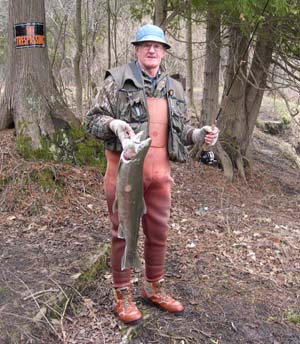 Above: Mikes dad with a nice male that
had two nasty lamprey scars.